Viewing News Items in : All Categories
---
Mount Sinai SCI Info Series Evening of Painting
Posted January 2016
January 20, 2016 4:30– 6:30 p.m.: An Evening of Painting...Please Join us! No experience necessary... All supplies and a light dinner will provided.
More...
---
Hollister offers free catheters to United Spinal & its affiliates
January 2016
A generous donation from Hollister to United Spinal Association and its affiliates allowed the CT Spinal Cord Injury Association to distribute two different brands of catheters to local recipients free of charge.
More...
---
Time to Get Your Gala On!
The Spinal Cord Injury Association of Connecticut (CTSCIA) will host the 7th Annual Twilight Gala on Saturday March 12, 2016.
More...
---
We've Changed our Name!
The National Spinal Cord Injury Association is becoming a chapter of the United Spinal Cord Injury Association. As a member of this local chapter, you'll continue to benefit from our beneficial state-wide programs and services and can now benefit from the many fine resources offered by United Spinal Itself! Stay tuned for more information...
---
United Spinal's Roll on Capitol Hill
Posted Sep 24, 2015
Successful advocacy takes a concerted effort by organizations, groups, and most importantly, you and I. Hear what our participants have to say as they share their experiences from this year's event
More...
---
Man walks again after years of paralysis
BioMed Central Posted Sep 24, 2015
The ability to walk has been restored following a spinal cord injury, using one's own brain power, according to research.
More...
---
Gaylord Hosts Meeting with National Spinal Cord Injury Organizations
posted May 2015
On April 21st, NSCIA CT's sponsoring facility Gaylord Hospital hosted a meeting with the our affiliates United Spinal Association and the National Spinal Cord Injury Association.
More...
---
180 Medical Scholarship Program open to those with SCI
180 Medical is honored to have a scholarship program to help those with spinal cord injuries, spina bifida, transverse myelitis, neurogenic bladder, etc.
More...
---
New science helps a paralyzed man move his legs for the first time in years
Elizabeth Cohen and John Bonifield, CNN January 2015
More...
---
Olympic Swimmer Amy Van Dyken Determined to Walk Again
ABC News
Amy Van Dyken, the six-time Olympic gold medalist swimmer who became paralyzed when she severed her spinal cord in an ATV crash this summer, says she is determined to walk again.
More...
---
Looking for an Accessible Vacation Spot?
Posted November 2014
Then check out Accessible Niagra. A Chapter member shares videos of a positive accessible experience.
More...
---
Man With Severed Spine Walks Again in 'World First'
NBC Nightly News 10/21/2014
Darek Fidyka, who was paralyzed from the waist down, is walking after undergoing an experimental procedure, offering hope to millions of people.
More...
---
Check Out Chapter 126
NBC WVIT News
Oak Hill's Chapter 126 Sports & Fitness center - a recreational facility designed specifically for youth and adults with disabilities, veterans, and their family and friends has just opened its doors.
More...
---
Powerful Tools for Caregivers receives proclamation from Danbury Mayor
Bill Mancini Posted August 2014
The Mayor of Danbury CT Mark Boughton Proclaims August 6th Powerful Tools for Caregivers Day!
More...
---
Paraplegic in an exoskeleton opens the World Cup -- with a kick
posted June 2014
Juliana Pinto, a 29-year-old paraplegic, was one of eight patients chosen for the opening ceremony after extensive training in a lab in Sao Paulo.
More...
---
Free lifetime pass for National Parks for disabled U.S. citizens
Did you know that US citizens and permanent residents with disabilities are eligible for a lifetime Access Pass that provides free access to more than 2,000 recreation sites managed by five Federal agencies?
More...
---
Stimulation restores some function for 4 paralyzed men
Karen Weintraub, Special for USA TODAY April 8, 2014
An electrical device implanted in the backs of four paralyzed men has helped them move their legs, hips and toes during experimental research. It's a promising development for paralysis treatment, but doctors warn it isn't a cure.
More...
---
Proposed Substitute Bill No. 325
"Please take ACTION TODAY on Proposed Substitute Bill No. 325: AN ACT CONCERNING MEDICAID RECIPIENTS WITH COMPLEX MEDICAL NEEDS.
More...
---
Repair Stem Cells Institute Announces "Double Benefits for SCI" Stem Cells Treatment
Posted April2014
RSCI's one-day treatment program in Florida, USA, is priced to bring stem cell treatment benefits to the greatest possible number of SCI patients.
More...
---
Tobii EyeMobile: Control Windows 8 tablets using only your eyes
spinal cord injury zone Posted March 2014
Now, navigating and controlling nearly any modern, off-the-shelf Windows 8 Pro tablet can be done with the simple, natural and relaxed movement of the eyes.
More...
---
Take this Adaptive Sports Survey!
Posted February 2014
This survey includes questions that pertain to your personal life, health, and experiences with adaptive sports. Open until April 30, 2014.
More...
---
Seniors initially denied motorized wheelchairs receive them
February 2014
An NSCIA CT board member and a local seating and mobility company helped to obtain funding for a new and necessary wheelchairs.
More...
---
Adaptive Snowboarding and Other Winter Sports
Posted By: Pete Benda - daddiesboardshop.com Jan 29, 2014
Whether you were born with a disability or received it after an injury, it should never prevent you from enjoying life and the excitement of sports. From soccer and basketball to more extreme sports, like snowboarding, skiing, and dirt biking, there is something to fit everyone's style.
More...
---
TEK Robotic Mobilization Device: designed to replace wheelchairs
January 2014
The TEK Robotic Mobilization Device is a machine developed to replace the wheelchair. In this demonstration video, we see a man with a severe injury to his spinal cord able to move about in ways that a wheelchair would make very difficult.
More...
---
Tongue piercing lets paralyzed drive wheelchairs
Lauran Neergaard - AP January 2014
An experimental device is letting paralyzed people drive wheelchairs simply by flicking their tongue in the right direction.
More...
---
Got SCI Questions? We've Got Answers!
Introducing the NSCIA CT Chapter Blog & Forum. Current topic: experts from Gaylord Specialty Healthcare discuss the EKSO.
More...
---
East Granby Company Knows An Inspirational Story When It Sees One
Susan Schoenberger Granby-E Granby Patch Posted July 2013
Advanced Wheels recognizes contest winner Zackary Capitao with prizes and a donation to the charity of his choice!
More...
---
Senate Bill Introduced To Create Separate Benefit Category for Complex Rehab Technology
Senators Chuck Shumer and Thad Cochran Join In Bipartisan Introduction of Senate Companion Bill S. 948
More...
---
Ekso Bionics' robotic suit eyes-on (video)
Steve Dent - Engadget
Since last we saw the Ekso Bionics robotic suit, which helps folks with lower-extremity paralysis or weakness to stand up and walk, the $110,000 exoskeleton has been on the market for about a year.
More...
---
NCART: Schumer to Introduce Senate Bill for Separate Benefit Category
posted April 2013
Sen. Chuck Schumer (D-N.Y.) will introduce a Senate companion bill to provide a separate Medicare benefit category for complex rehab technology (CRT).
More...
---
All-terrain chairs open doors
Ben Jones, USA TODAY December 27, 2012
Kurt Johnston, 28, of Osh Kosh, has gone turkey hunting in his chair in the fields and forests of Wisconsin. It's cool, he says. We tell everyone it looks like a tank.
More...
---
Nobel Winners Unlocked Cells Unlimited Potential
posted October 2012
The two scientists who won this year's Nobel Prize in Physiology or Medicine discovered that cells in our body have the remarkable ability to reinvent themselves.
More...
---
UK Paraplegic Woman Uses Robotic Suit to Walk
http://www.newsmax.com/SciTech/paraplegic-woman-robotic-suit/2012/09/04/id/450768 posted September 2012
A British woman paralyzed from the chest down by a horse riding accident has become the first person to take home a robotic exoskeleton that enables her to walk.
More...
---
CT Chapter teams up with Powerful Tools for Caregivers
Posted August 2012
The Powerful Tools for Caregivers (PTC) program is a 6 week course that empowers caregivers to address their challenges more effectively. The NSCIA CT Chapter is teaming up with PTC to offers these courses throughout the state.
More...
---
SCI Total Fitness Program Breaks Down the Barriers of Exercise For People with Spinal Cord Injury
kristin@scitotalfitness.com July 10, 2012
SCI Total Fitness, an exercise ideology created by Physical Therapist Kristin McNealus, has launched the first online exercise program for people with spinal cord injuries.
More...
---
Paralyzed Rats Learn to Walk Again In Rehabilitation Experiment
Samantha Grossman TIme Magazine posted June 2012
Swiss scientists have restored mobility to rats paralyzed by spinal cord injuries, a development that could inspire new hope for people who've suffered from similar debilitation.
More...
---
A Research Study in Spinal Cord Injury
Posted May 2012
Researchers at Gaylord Hospital, Hospital for Special Care and Boston University are conducting a study looking at quality of life after a spinal cord injury, a traumatic brain injury, or diagnosis of cerebral palsy.
More...
---
Gaylord Sports Association has become Paralympic Sport Club of Southern New England
posted February 2012
This prominent designation not only gives national visibility to Gaylord Hospital for the established adaptive sports that we currently provide, but will enhance our existing programming and broaden the scope of adaptive sports to the elite level.
More...
---
Compressed Natural Gas Fueling Station Opens at Metro Taxi
Metro Taxi, Connecticut's largest, full-service taxi company, recently unveiled a Compressed Natural Gas (CNG) fueling station and rolled out its new Metro Access wheelchair-accessible taxi that is powered by CNG.
More...
---
Inaugural NSCIA/ABLE to Travel Membership Cruise -March 03, 2013
posted January 2012
United Spinal's accessible travel guru Mary Peterson has worked hard on this membership benefit to reserve all the ship's accessible cabins, and we are offering this special deal to your local members before we promote it more broadly to our members at large, but we need you to act fast!


More...
---
Mount Sinai Rehabilitation Hospital Spinal Cord Injury Informational Series
posted January 2012
Save the Date: Wednesday, January 18, 2012
4:30 – 6:30 p.m.
Guest: Elanah Sherman from the State Office of Protection and Advocacy for Person's With Disabilities (ADA, Lemon Law, Voting Rights)
Meeting Location: Mount Sinai Rehabilitation Hospital 490 Blue Hills Ave, Hartford, CT.
More...
---
2011 ANNUAL HOLIDAY GATHERING
Posted December 2011
When: Wednesday, December 21th 4:30-7pm
Where: Mount Sinai Rehabilitation Hospital, 4th Floor Gym
490 Blue Hills Ave, Hartford, CT

We will be celebrating the season with music and a fun filled "Yankee swap". We request that everyone sign up to bring an appetizer or dessert to share. The Yankee swap is optional. If you choose to participate in the swap, please bring a wrapped item (valued at $10.00-15.00). Dinner will be provided.
More...
---
Landmark Spinal Repair Stem Cell Trial
Rupert Shepherd - Medical News Today November 21, 2011
The fifth and final patient in the Geron Corp sponsored trial of a human embryonic-stem-cell-derived treatment for severe spinal cord injury was treated on Nov. 16. at the Stanford University School of Medicine and Santa Clara Valley Medical Center.
More...
---
CT Access for All: Wheelchair Accessible Taxi Initiative
Posted December 2011
In 2009, legislation was passed permitting wheelchair accessible taxis in the state of Connecticut and in 2010 Connecticut Clean Cities received a grant for alternative fuel vehicles. But in October 2011, the CT DOT denied both applications and granted no additional permits.
More...
---
Lack Of Accessible Cabs Doesn't Sit Well With Senator
By Michelle Diament November 18, 2011
More than two decades after the passage of the Americans with Disabilities Act, one of the chief architects of the legislation is looking to eliminate transportation hurdles that people with disabilities continue to face.
More...
---
Have you had trouble getting the Complex Rehab Technology equipment you need?
Posted November 2011
CELA 2012 is an opportunity for you to meet with your Members of Congress, in Washington, DC, to discuss these issues. Consumer Advocate scholarships, including airfare, ground transportation, lodging and meals are available.
More...
---
The Annual Wheeling and Able Golf Classic has another successful year!
Bill Mancini / David Morgana Posted November 2011
A field of golfers took off on September 13th for the 12th Annual Wheeling and Able Golf Classic at Lyman Orchards in Middlefield. A special thanks to Eastern Rehabilitation Network for sponsoring another year of Golf for a GREAT Cause! Thank you to all our corporate sponsors and to the golfers who participated this year! It's because of your continued support and generosity that the chapter is able to continue our work!
More...
---
Grand opening: Metro Taxi CNG clean energy station
posted October 2011
The NSCIA CT Chapter helped celebrate the Grand Opening of Metro Taxi's public access compressed natural gas station on Monday September 19, 2011. Click below for more pictures and information.
More...
---
NSCIA Supports CT Team Reeve 2nd Annual Roll-A-Thon
posted October 2011
The CT Chapter of NSCIA supported the CT Team Reeve 2nd Annual Roll-A-Thon on Sunday September 25, 2011. A great many people attended the event in Hartford's Bushnell Park, participating in adaptive sports and a wheelchair course through the park. Participants received information from our chapter and we signed up 11 new members.
More...
---
Save the Date: Shelton Riverwalk Wheel / Walk for Fitness
OCTOBER 2, 2011 - Shelton, CT

Wheel/Walk cost is $20.
Become a Riverwalk Captain just by recruiting 9 others to register online under your Team Name.
Riverwalk Captains will receive Exclusive Captain Rewards at the event.
Click Below for full Event Details More...
---
More Than Walking: filmaker's SCI joureny
Posted August 2011
Jonathan Sigworth - the youngest of three brothers - received a spinal cord injury at age 19 while studying in northern India in February 2006.
More...
---
Transit cuts: Public Hearing Schedule for Fare Increase/Service Reduction
Posted August 2011
The Connecticut Department of Transportation will hold public hearings to receive comments on proposed rail, public transit bus, express commuter bus, ADA paratransit fare increases (effective on or after November 1, 2011) and proposed reductions in bus and rail service. The proposed new bus fares will affect local bus systems serving the areas of Hartford, New Haven, Stamford, Waterbury, New Britain, Meriden, Bristol and Wallingford....
More...
---
Research Study: Are you living with a long-term incomplete Spinal Cord Injury?
Posted August 2011
The purpose of this study is to describe any changes in physical function that people with an incomplete SCI may have as they go through middle age.

To be eligible for this study you must:
Have had a traumatic incomplete spinal cord injury at least 15 years ago
Be 35 to 65 years old
Be able to read or speak English
More...
---
6th Annual SCI/CARP Pot-luck Cookout on the CT River
Wednesday, August 17th, 2011 at 5:00 p.m.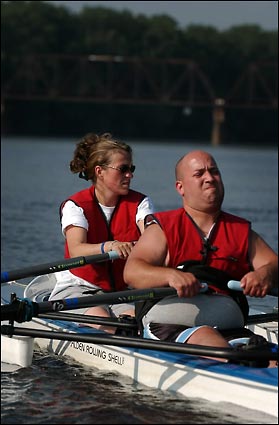 This cookout is open to all persons with a Spinal Cord Injury, family, friends and CARP Members. This program is co-sponsored by the National Spinal Cord Injury Association, Connecticut Chapter and facilitated by Bryan Tronosky, PT, Nicole Burdick, OTR/L and Paige McCullough-Casciano, CTRS from Mount Sinai Rehabilitation Hospital.
More...
---
For people in wheelchairs, calling a cab is not an easy option
Arielle Levin Becker - CT Mirror July 19, 2011
When Charles Smyth's sister called to say that their mother was dying and he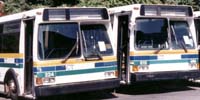 should get to her bedside quickly, Smyth had another problem to deal with first: How to get to the hospital. Smyth is paralyzed and uses a wheelchair. He regularly takes a paratransit service for people with disabilities, but it must be booked at least a day in advance. On that day, he called to see if the company would make an exception. It wouldn't. He scoured the Yellow Pages for an alternative.
More...
---
Save the Date: 2011 Wheeling & Able Golf Classic
September 13, 2011
Come out for a great day of golf on one of New England's finest public courses to benefit the programs and services of the Connecticut Chapter of the National Spinal Cord Injury Association (NSCIA-CT). Funds raised at the 12th Wheeling and Able Golf Classic will stay in CT to help those who have suffered a SCI and will help supplement statewide education and outreach programs.
More...
---
Upper Limb Robotic Training Study in Spinal Cord Injury
Posted June 2011
The purpose of this study is to investigate the mechanisms of motor recovery in patients with chronic loss of function in the upper-limb after Spinal Cord Injury, and to characterize the neurophysiological profile of patients and specific muscles that respond to robotic training by using non-invasive brain stimulation , Transcranial Magnetic Stimulation(TMS). We aim to investigate if arm muscle strength and function improve through innovative visual-sensory-motor upper-limb robotic training.
More...
---
Quadriplegic Participants Needed For Research Study
Massachusetts General Hospital Posted April 2011
Patients who are quadriplegic from spinal cord injury,brainstem stroke, muscular dystrophy, or motor neuron disease such as amyotrophic lateral sclerosis (ALS) and have no or limited use of their hands are needed for an FDA regulated research study to evaluate a new technology which may allow an individual with quadriplegia to control a computer cursor by thought. This study is invasive and requires surgery.
More...
---
StemCells, Inc. Initiates World's First Neural Stem Cell Trial in Spinal Cord Injury
stemcellsinc.com Posted: March 2011
StemCells, Inc. (Nasdaq:STEM) announced today the initiation of a Phase I/II clinical trial of its proprietary HuCNS-SC(R) human neural stem cells in chronic spinal cord injury. This trial is now open for enrollment, and will accrue patients with both complete and incomplete degrees of paralysis who are three to 12 months post-injury. The trial is being conducted in Switzerland at the Balgrist University Hospital, University of Zurich, a world leading medical center for spinal cord injury and rehabilitation.
More...
---
First patient treated in embryonic stem cell trial
Maggie Fox, Health and Science Editor, Reuters posted October 2010
WASHINGTON — U.S. doctors have begun treating the first patient to receive human embryonic stem cells, but details of the landmark clinical trial are being kept confidential, Geron Corp said on Monday. Geron has the first U.S. Food and Drug Administration license to use the controversial cells to treat people, in this case patients with new spinal cord injuries. It is the first publicly known use of human embryonic stem cells in people.
More...
---
Robotic Legs Get Wheelchair Users Walking
by Leslie Katz, CNET Gadget Blog Posted July 2010
A new pair of robotic legs out of New Zealand

lets wheelchair users do the improbable--stand, walk, and even go up and down stairs. Users transfer themselves from their chair into the Robotic Exoskeleton (Rex) by holding on to Rex's legs. They then strap themselves in and use a hand-controlled joystick and control pad to maneuver the battery-powered mobility-assist device on solid, stable surfaces such as those inside the home or workplace.
More...
---
Tee Up with 'Golfers in Motion'
posted May 2010
Mount Sinai Rehabilitation in collaboration with Wintonbury Hills Golf Course & Willowbrook Golf Course present an opportunity to Tee up with us!
Golfers In Motion is designed to serve a wide variety of recreational and competitive golfing enthusiasts with physical disabilities.
It is an 8 week program from April 12th - June 14th to be held on Monday afternoons from 1:00––3:00 p.m. at Mt. Sinai Rehab Hospital in Hartford, CT.
More...
---
CT Adaptive Rowing Program Gets Ready for 2010 Season
Posted April 2010
On Wednesday May 26th, Mount Sinai Rehabilitation Hospital in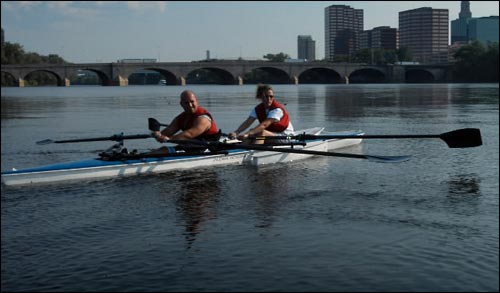 collaboration with Riverfront Recapture, Inc. and the National Spinal Cord Injury Association, Connecticut Chapter present an opportunity to Learn to row with us!
More...
---
1st Annual SCIACT Twilight Gala is a Success!
Bill Mancini posted Feb 2010
I would just like to thank everyone for helping out and attending the first Annual Twilight Gala. Overall the event was a tremendous success. For a first time out event the final total is not what is important. Its the enthusiasm and support everyone showed. From the hard work the committee did to the support we got from the Marriott the night of the event. I could not ask for anything more.
- Bill Mancini, V.P. NSCIA CT Chapter

More...
---
Soul Legend Teddy Pendergrass Dies After Battle with Colon Cancer
By Suzanne Dixon, MPH, RD, About.com January 14, 2010
Soul singer and legend Teddy Pendergrass has died at age 59, eight months after surgery for colon cancer.Colon cancer was not the only health challenge faced by Pendergrass in his life. In 1982, a car accident left him paralyzed from the waist down.
More...
---
Health-related quality of life among individuals with long-standing spinal cord injury
MedWorm: Consumer Health News Jan 04, 2010
The study findings showed that veterans with SCI experienced lower HRQOL than their non-veteran counterparts. A qualitative study is recommended to evaluate why HRQOL was lower in veterans than in non-veterans with SCI although veterans had higher incomes as a result of their pensions and increased access to equipment, and medications.
More...
---
Sold Out Field Comes Out Swinging for SCI
Ellen Franks 11/12/2009
A sold out field of golfers took off on September 15th for the 10th Annual Wheeling and Able Golf Classic at Lyman Orchards in Middlefield. The weather was spectacular, and that in itself is a celebration as the previous two tournaments saw horrific rain! Helen Reeve, Christopher Reeve's stepmother, was our special guest.
More...
---
Connecticut Loses a Great Advocate
Jim Quick Posted October 19, 2009
Tom Connors was one of the heroes of the Disability Rights Movement that began as a "grassroots movement" for civil rights and independence for people with disabilities that eventually realized sweeping legal victories over the years.
More...
---
Paralyzed Rats Walk Again
Jennifer Thomas - Healthday Reporter September 20, 2009
(HealthDay News) -- A three-pronged approach to treating spinal cord injuries allowed paralyzed rats to walk without receiving signals from the brain, scientists report. The combined treatment enabled the rats to walk with a near-normal gait on a treadmill, without the muscles receiving signals from the brain.
More...
---
Film
Posted August 2009
Filmmaker Jon Sigworth will present two Connecticut screenings of his recently completed SCI documentary "More Than Walking", August 13 in New Haven and August 31 in Hamden.
More...
---
SCI / MS Research Study
You may be eligible to participate. Posted July 2009
- Care Call, a phone-based intervention, aims to reduce health problems and improve quality of life for people with SCI or MS.
-You will not need to travel to take part in this study; you may stay in your home.
-You will receive $100 for your participation and completion of the study.
More...
---
Assistive Technology Demo Center Opens in Eastern CT
Posted June 2009
The Eastern Connecticut Assistive Technology Center located at the Windham Regional Community Council, 872 Main Street in Willimantic, CT will open on June 24th! The Connecticut Tech Act Project is very excited to have a new partner agency offering Assistive Technology demonstrations in the Eastern Region of Connecticut.
More...
---